INTRODUCTION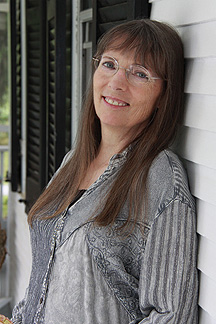 Photo by Michael G. Stewart

"Creed has a lovely voice…as warm as it is naturally tuneful."
— Mike Joyce, The Washington Post
In her youth, Carey was inspired by Stevie Wonder and Joni Mitchell to compose her own social justice and love songs. Later she performed Jug Band, Rock, and Big Band music, then moved on to Celtic and Black Gospel—a strong foundation for becoming an innovative recording artist and performer.
"When Carey sit down at the piano during a live performance I know I am going to be entertained and delighted."
—Al Petteway, GRAMMY-winning recording artist
Carey accompanies herself on piano and guitar, giving solo concerts and working with other musicians around the D.C. area including Lynn Hollyfield, Jody Marshall, Len Seligman, and Bob Williams. Folk concerts and festivals, places of worship, retreats, recording studios, house concerts, and benefits are places where you'll find Carey singing and playing.
"We need your music on this planet!"
—David Roth, award-winning singer-songwriter and instructor at Augusta, Omega, Swannanoa, et al.
Carey's songs have been used in films to raise awareness about an interfaith coalition and about hospice care. Cover versions of her songs have been recorded by others, including two on the Blix Street label by friend and band-mate Grace Griffith.
"I still have that line from your lullaby in my head…It's wonderful."
— Cosy Sheridan, singer-songwriter, Wind River/Folk Era recording artist, winner of Telluride and Kerrville competitions
The Songwriters Association of Washington has chosen Carey's work for multiple First Place honors. In addition, she has received top Contemporary Folk and Gospel Vocalist awards (Wammies) from the Washington Area Music Association as well as a top Contemporary Folk Recording Wammie for her second Azalea City Recordings release, Peace of Wild Things.
"I get to hear loads of wonderful music. And Carey Creed's Peace of Wild Things is right up there with the best."
—Steve Brockway, KRFC 88.9 FM, Fort Collins, CO
The CD has charted repeatedly on an international folk DJ listserve, and five public radio shows listed the recording among their top favorites of the year. For more on Peace of Wild Things and Carey's two previous CDs, please visit the News/Reviews page.